WE'RE BACK! WE ARE EXCITED TO HAVE OUR 8TH SEASON OF AV AFBL – ALL FILIPINO BASKETBALL LEAGUE IN ANTELOPE VALLEY!! THIS IS A TESTIMONY TO EVERYONE BUYING INTO THE CULTURE THAT WE ARE PROMOTING:
FAMILY AND COMMUNITY THROUGH BASKETBALL

.
Welcome to Antelope Valley All Filipino Basketball League:
The league's main objective is to create a healthy venue of recreation for the Filipino community and to foster the values of physical fitness, friendship, unity and "barkadahan" among its members. It's open to players 35 years old or over of Filipino descent who are passionate about the game of basketball and plays a year-round schedule at Palmdale, California.
AV AFBL and its officers strongly believe in fair play and strict adherence to the rules and regulations in league and tournament competitions. Promoting fair play in basketball results in unity and enjoyment among the players and everyone involved in the game.
Mission Statement:
Our mission is to promote enjoyment of sports while emphasizing a positive experience and encouraging values of teamwork, discipline, respect, passion and integrity, and bringing the Filipino and other communities together.
Vision Statement:
To have an environment and experience that promotes good sportsmanship, individual confidence, self esteem and leadership skills.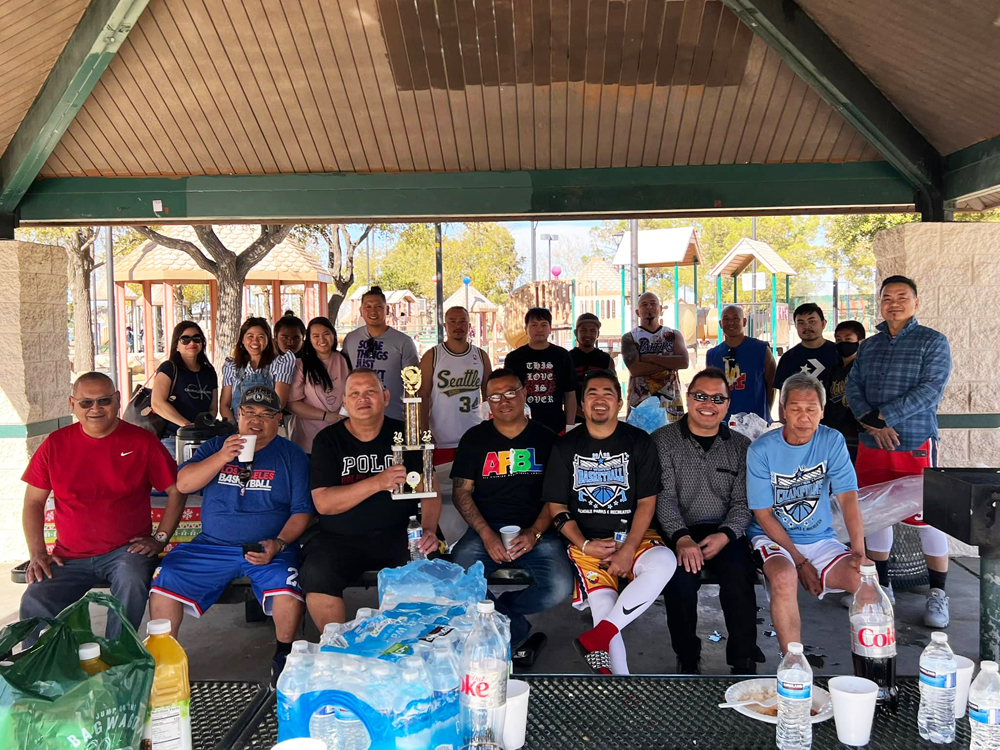 AV AFBL believes that there is more to life than winning; that good health, good character, and mutual support in the spirit of barkadahan are the guideposts to a meaningful life. The League is committed to the promotion of these virtues by engaging in a friendly, yet competitive, basketball tournament that: promotes sportsmanship, physical fitness and teamwork; develops individual skills and team performance; and provides opportunities for building camaraderie in a competitive atmosphere.